Los Altos High School - Class of 1967
We thought now might be a good time to celebrate each other, our accomplishments, activites, and joys. Many of us in the Class of 1967 are celebrating 70 years of life and have much to share. Just send me a note or photos and I will post it here. Maggiecimino@gmail.com
These are photos from Ray Hermit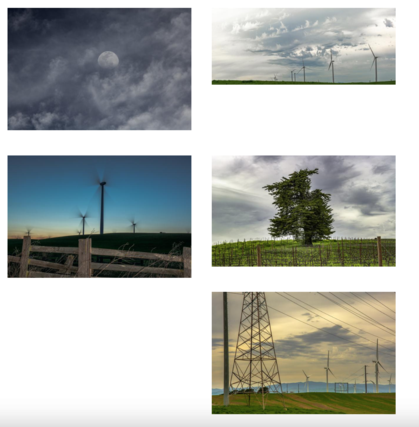 If you are having any difficulty with this website, please contact Margaret Cimino at 415-922-5475 or maggiecimino@gmail.com
ANNOUNCEMENTS
•

Hi There Class!
Just a note to say my second book, "Climate Abandoned - We're on the Endangered Species List" became a #1 Amazon Bestseller! Not only am I proud of that, but it is so important to get the information into as many reader's hands as possible! Jill (jillcodyauthor.com)

•

My second book, Climate Abandoned: We're on the Endangered Species List, will be out this Monday, April 22 ... Earth Day!

If interested in purchasing a copy, myself and the 22 other chapter authors would love for you to do so on Earth Day. Our goal is to make it a best seller for that day!

Endorsement:
"The greatest threat to our planet is the belief that someone else will save it. Since the survival of humankind depends on awareness and action on climate change, Climate Abandoned is must read for everyone concerned about these issues."
— Robert Swan, Founder of the 2041 Foundation and the first person to walk to the South and North Poles

Book Description:
There isn't much time left. The Intergovernmental Panel on Climate Change (IPCC) has stated that the "planet has only until 2030 to stem catastrophic climate change." Most countries are experiencing extreme drought, wildfires, floods and biodiversity loss around the world. We must act with constructive outrage now.
In Climate Abandoned: We're on The Endangered Species List, scientists and environmental experts discuss the hard truths, causes and consequences of the climate crisis' interconnected issues. They shed light on the greenhouse effect, declining biodiversity, our warming oceans, ideology vs. science, and other urgent topics.
At the end of each chapter, you'll find practical tips for what you can keep doing, stop doing, and start doing to make better choices for the future. Let us move ourselves off the Endangered Species list.
There is no time to waste. Read Climate Abandoned. Learn what actions you can take, and do your part to protect our environment. You are a member of the pivotal generation.